DANCER PAGES
FRE
FREQUENTLY ASKED QUESTIONS
QUESTION: Why is all this coming up?
In the near future, we are working on figuring out a new display for the weekly Dancer schedule on the website. In the new display we plan on making Dancer's names clickable; where customers can click on each name and check out additional photos or information about each dancer. Additionally, the dancer pages will also be found under the "Dancers" tab on the website.
QUESTION: Why make an Instagram page?
We encourage you to make an Instagram dancer page to get people to come see you at work! If you feel uncomfortable sharing photos of yourself online, you can always do body-only photos, AI generated images or avatars that look like you. Even photos of your favorite things! Anything to get a glimpse of who you are! Here is an example of what an anonymous instagram page can look like: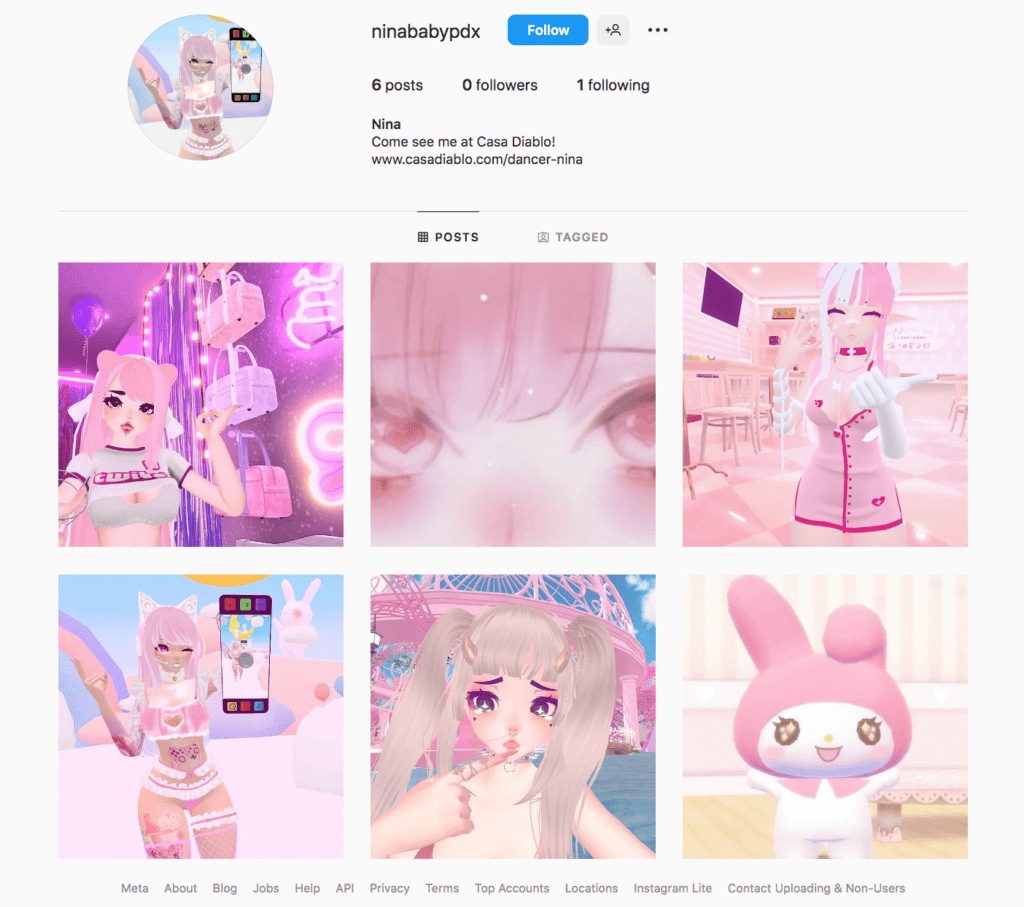 QUESTION: What will the Instagram link I provide be used for?
The instagram profile link you provide will be embedded into your own individual dancer page for Casa Diablo's website. If your instagram is public, we might screenshot some photos for your page on the website.
To update your dancer page or send us more photos for your page, please visit the "Photo Page Request/Update" option under the Dancer Login.
If your instagram is private, only a link will show. If it is public, an embedded feed will show. If you do not send us an Instagram link or photos, you will not have a page at all.
Here are examples of what Dancer pages look like depending on whether your instagram is private/public.
EXAMPLE: DANCER PAGE WITH PUBLIC INSTAGRAM:
EXAMPLE: DANCER PAGE WITH PRIVATE INSTAGRAM SUBMITTED & NO OTHER IMAGES SUBMITTED TO US: